This is an archived article and the information in the article may be outdated. Please look at the time stamp on the story to see when it was last updated.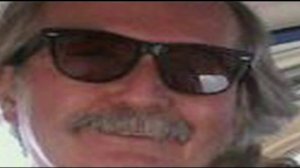 WAYNESVILLE, OH – Sure, it's a death-defying sport. But when someone actually dies, it comes as a shock.
58-year-old Clifford Schmucker was killed after a mid-air collision with another skydiver in Waynesville, Ohio. Officials say a group of divers were trying to link up, but something went horribly wrong.
"It appears that there was a misjudgment of the closing rate and the distance between the two individuals involved and there was a collision," said Greg bailey with Skydive Warren County.
Authorities say the collision knocked Schmucker (an experienced skydiver) unconscious, putting him into a spin. As he got closer to the ground, his reserve parachute automatically deployed, as it's designed to do.
On the way down, Schmucker got stuck in a tree on a golf course. CPR was performed, but it was too late. Schmucker was later pronounced dead at the hospital. As for the diver he collided with? It looks like he's going to be okay.
Though some may say Schmucker died doing what he loved, we doubt that is much of a comfort for his family.