This is an archived article and the information in the article may be outdated. Please look at the time stamp on the story to see when it was last updated.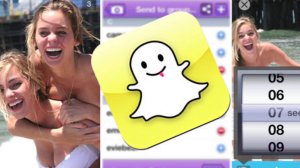 LOS ANGELES, CA – Have you ever sent someone a naughty picture?
It's a little less incriminating if it's through SnapChat.
For those of you unfamiliar with the app, it allows you to send a picture and set how long the receiver can see it. Then, it disappears.
Or does it?
New research shows SnapChat doesn't actually delete those files.
Don't panic.
If you want to retrieve them, you have to know where to look, have some fancy forensics software and a few hundred bucks.
The guys who figured this all out, Decipher Forensices, will help you out, but they're offering the service to parents and law enforcement.
They've also only figured out how to find SnapChat pics on Androids. Apparently iPhones are little trickier, but the Decipher folks say they're working on it.