This is an archived article and the information in the article may be outdated. Please look at the time stamp on the story to see when it was last updated.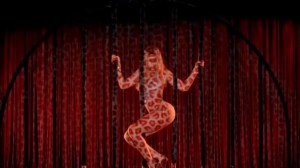 HOUSTON, TX – She cut out the middle man and shot straight to the top.  It seems Beyoncé's little gamble–secretly releasing an album directly to iTunes last Friday — is paying off.
The visual album, which features 14 songs and even more videos, hit number one in over a hundred countries online, but not without raising a few eyebrows.  Songs like "Blow" and "Drunk in Love" are so sexy and twerkilicious, some say she's selling out and letting young fans down.
"I think it's just not appropriate, because she has a lot of kids that look up to her," says Karen Johnson.
"I mean I like Beyoncé; but the video wasn't right. It was provocative, I think she's going a bit too far," says Tamika Turner.
The album sold more than 400,000 copies in just its first day on the web.
You be the judge: