This is an archived article and the information in the article may be outdated. Please look at the time stamp on the story to see when it was last updated.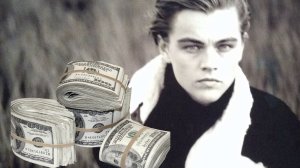 CANNES, FRANCE – What would you do with one and a half million bucks?
One lucky fan of Leonardo Dicaprio is getting the chance to fly to the edge of space with the actor for that price.
The trip on Virgin Galactic's flight was auctioned off during the Cannes Film Festival to raise money for the AmfAR Cinema against AIDS charity.
Other items on the auction block included a private performance by Duran Duran and a family portrait session from Annie Leibovitz.