This is an archived article and the information in the article may be outdated. Please look at the time stamp on the story to see when it was last updated.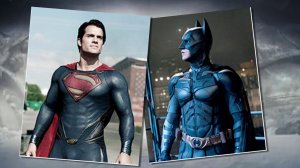 SAN DIEGO, CA – Money hungry movie execs love when a movie annihilates the box office, like 'Man of Steel.' It's made more than $600 million worldwide, making it the highest grossing Superman film…ever!
So it was no big surprise when its director, Zack Snyder announced at San Diego's Comic Con that there would be a sequel. But Superman won't be alone. No, he's not getting a sidekick. He's going to be sharing the screen with Batman.
Henry Cavill will be reprising his role, but no word who will play Batman.
Christopher Nolan, the guy who directed the last three Batman movies and co-wrote 'Man of Steel' will also be joining as one of the film`s executive directors.
But don't expect this to be your Avengers type of movie. Rumor has it the two superheroes will be going up against each other.
The Superman-Batman hybrid will fly, or drive into the theaters some time in 2015.