This is an archived article and the information in the article may be outdated. Please look at the time stamp on the story to see when it was last updated.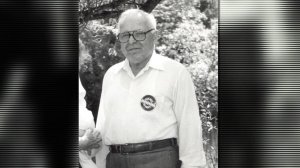 MINNEAPOLIS, MN – U.S. officials are investigating the possibility that a former Nazi military leader could have been living in the United States.
Michael Karkoc, 94, lives in a quiet Minneapolis neighborhood, but his past may be anything but quiet. Officials say he came to the U.S. shortly after World War II, but immigration papers reportedly show that he might have lied, telling authorities back then that he performed no military service during the war.
But new reports suggest he may have actually been a top commander of a Nazi-led military unit accused of burning down villages with women and children.
Karkoc says he's innocent, and his family is standing by his side. Neighbors also said they never suspected a thing.
If the allegations are true, Karkoc could be deported and tried in Germany and Poland — all which could take a very long time.
With Karkoc well into his 90s, it just doesn't seem likely.