This is an archived article and the information in the article may be outdated. Please look at the time stamp on the story to see when it was last updated.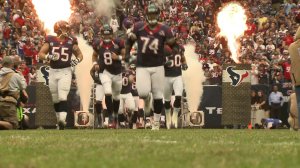 The Texans lost to Minnesota, 23-6 and fell 12-3 on the season. Had the Texans won, they would have secured home field advantage throughout the playoffs.
Because of the loss, they must win at Indianapolis if they want the top seed in the AFC otherwise, they will need Denver and New England to lose as well.