This is an archived article and the information in the article may be outdated. Please look at the time stamp on the story to see when it was last updated.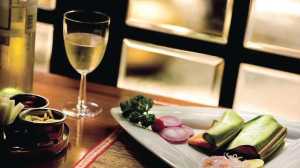 HOUSTON, TX – Texans love to chow down, so it's no wonder Texas is number one in restaurant job growth.
Nathaniel Davis, manager of Stockyard Bar-B-Q said, "Texans love to eat, love to party and love to watch their Houston Texans, that's all I know."
The Lone Star State is responsible for 82,000 eatery related jobs between August of 2010 and August of this year. That's 10.2% growth… ahead of New York, Hawaii and Louisiana.
Davis said: "We got all different type of cultures out here, and with every culture comes food, just a whole lot of different styles out here.
Denise Newton said, "Since there are so many ethnicities here, that's why there are so many restaurants. Mexican restaurants, Asian restaurants, Italian restaurants…"
The restaurant business added almost 16,000 jobs across the country in September alone.  No wonder it's one of the top three industries leading job growth.  About 13 million people work in the industry… that's 10% of employed Americans.
Davis said, "Texans love to eat.  I got a lot of regulars here at my restaurant, they just love to eat… they really do."
Whatever it is, as long as the food is good… keep it coming!!