This is an archived article and the information in the article may be outdated. Please look at the time stamp on the story to see when it was last updated.
HOUSTON, TX – 40 years ago today, Motorola made the first cell phone call. On a phone that was 10 inches long and weighed 2.5 pounds.
Inspired by Star Trek's communicator the cell phone has evolved beyond expectations.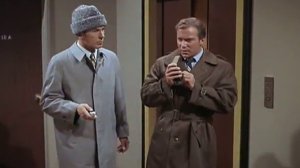 Richard McDaniel with CPR Cell Phone Repair said, "Probably in our lifetime, there were PC computers that didn't have the memory that these little devices have in them, and there is so much involved; our email, our voicemail, texting, our entire address book, everything is on speed dial."
For better or worse, many of us might not be able to make it through the day without our portable devices.
"It would be a lot less convenient than having to sit in front of my computer,' says Michael Sullivan. 'Now I can be very mobile and get a lot more done.  Be more productive."
On the other hand it might take a way something very important.
Brandon Cloud thinks cell phones take away something very important: "I think it's also made people less social with smart phones today. I notice myself that people just aren't as social as they used to be when I was a kid."
So the ideas in those old sci-fi shows came to reality, but do we control the cell phones or do they control us?