This is an archived article and the information in the article may be outdated. Please look at the time stamp on the story to see when it was last updated.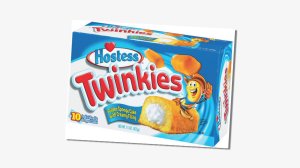 IRVING, TX – Some not-so-sweet news from Twinkies-maker, 'Hostess Brands.'
The company has filed a motion to liquidate on Friday if enough striking workers do not return to work by the end of Thursday.
Workers across the country went on strike after Hostess announced an 8% across the board pay cut next year, and the closing of bakeries in Seattle, St. Louis and Cincinnati.
The Irving, Texas-based company has been trying to re-organize under chapter 11 bankruptcy.
If liquidation happens, more than 17,000 workers won't have much to be thankful for this holiday season.
"It's been a long time since we've had to find a job. You thought this was a job with security," said employee Jerold Russell.
"What they're doing is honorable, but it just doesn't make sense in this economy," said one disappointed bakery customer.
Now here's something that really doesn't make sense:
How can these creamy little delights survive the frickin' apocalypse, yet the company can't survive a strike?