This is an archived article and the information in the article may be outdated. Please look at the time stamp on the story to see when it was last updated.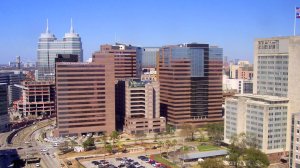 HOUSTON, TX – U.S. News and World Report ranked the top hospitals in the nation. Houston, with the largest medical center in the world is sure to have some of highest scores, right? Maybe not.
None of Houston's hospitals made the honor roll.
But let's not panic yet, it's not quite as bad as it seems. While none of the Houston hospitals ranked in this honor roll, several hospitals ranked high in their specialties.
UT's MD Anderson Cancer Center ranked as the number one hospital for cancer, third for ear, nose & throat and number 6 for gynecology.
The Menninger Clinic ranked number 5 in psychiatry. TIRR Memorial Hermann came in at number 3 for rehabilitation, and the Heart Institute at St. Lukes Episcopal Hospital made the 10th spot for cardiology.
Avery Comarow with U.S. News and World Report explained, "The fact that a hospital doesn't make the honor roll, in no way means that it is not a leading hospital, and Houston has actually quite a few hospital that would be considered world class hospitals."
Our ego may be a little bruised, but hey, we know the magic of the Texas Medical Center.