This is an archived article and the information in the article may be outdated. Please look at the time stamp on the story to see when it was last updated.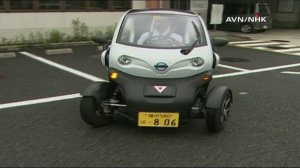 JAPAN – After two years of testing, Japan has finally deemed an ultra-compact vehicle as street legal.
The little two-seater is an electric car that can be driven 100 kilometers on a single charge, that's about 62 miles for us non-metric system users.
Right now only authorities can use the itty bitty cars on a regular basis, but they hope to eventually expand use to tourists and those assisting the elderly.