This is an archived article and the information in the article may be outdated. Please look at the time stamp on the story to see when it was last updated.
HOUSTON — The city-wide search for a man accused of going on a murderous crime spree has come to an end after Jose Gilberto Rodriguez, 46, was apprehended following a short chase Tuesday morning.
On Wednesday, Rodriguez was officially charged with murder in the three deaths.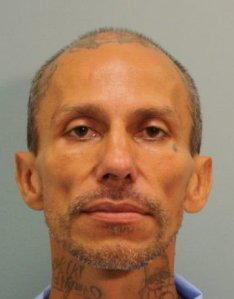 The city can now breathe a sigh of relief, thanks to an alert citizen who called authorities after spotting a Nissan Sentra matching the description of the stolen vehicle Rodriguez was believed to be driving.
At a news conference Tuesday morning, Harris County Sheriff Ed Gonzalez laid out details of the capture.
After the tip call was made, a deputy in the area responded quickly, locating the Nissan in the area of Tower Oaks and Jones streets, and a chase began.
The pursuit lasted about 14 minutes, ending around 6:56 a.m. in the 12100 block of Wortham Lane near Eldridge Parkway and Fallbrook.
Rodriguez was then taken into custody without incident.
[protected-iframe id="48199ba84b359f3cdf3d36eb1989e0aa-40471470-108049528″ info="https://www.facebook.com/plugins/video.php?href=https%3A%2F%2Fwww.facebook.com%2Fcw39houston%2Fvideos%2F1916940234994764%2F&show_text=0&width=560″ width="560″ height="315″ frameborder="0″ style="border: none; overflow: hidden;" scrolling="no"]
Specific focused was placed in the area, in which Gonzalez seemed to be comfortable with.
"We are out here in the Cy-Fair/ Cypress neighborhood so it is possible that he was casing the neighborhood in search of his next victim," Gonzalez said. "We've been all across the county, but we knew that this was one of the areas that he had targeted before, with proximity to the other victims, and so we've been out in high alert out here. All of our deputies, everyone has been working around the clock on this."
Given the heinous crimes he is accused of committing, law enforcement was thankful it ended swiftly and with no casualties.
"It could have gone a number of ways. Obviously with him already having committed several murders, we were fearful that he could have taken other lives. I'm just thankful that none of our deputies were hurt in this, or no other citizens so you never know what's in their minds," Gonzalez said.
Jose Gilberto Rodriguez is in custody at Eldridge @ Fallbrook. He was arrested after a brief vehicle pursuit. #HouNews pic.twitter.com/yottHARuFJ

— Ed Gonzalez (@SheriffEd_HCSO) July 17, 2018
Detectives identified Rodriguez as a suspect wanted in at least five crimes, consisting of a home invasion, the assault of a METRO bus driver, two murders at two different mattress retailers,  and the murder of a 62-year-old woman who was killed at her northwest Houston home.
Murderous crime spree across north Harris County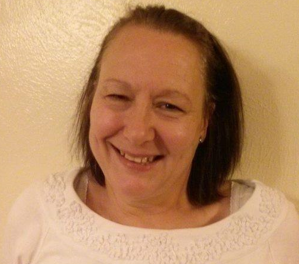 Police said it's possible the suspect's crime spree started with a home invasion in the 1200 block of Foxburo Drive in northwest Harris County on July 9. The elderly husband and wife both survived, but Gonzalez's other crimes grew increasingly violent.
The first murder victim — Pamela Johnson — was found dead at her home Friday in the 12500 block of Bent Pine Drive. Investigators said Johnson's family requested a welfare check because they hadn't heard from the 62-year-old since July 10. Johnson's 2004 Chrysler PT Cruiser was missing, and began to search for it.
On Saturday, Johnson's vehicle was found in the parking lot of Willowbrook Mall after being reported by a resident. Investigators reviewed the mall surveillance cameras, which showed a person of interest pulling up in the car and then abandoning it in the parking lot.
Later that evening around 7 p.m., Houston police responded to a Mattress Firm in the 7500 block of W. FM 1960 after the store's manager reported finding an employee shot to death in the back office. Medical examiners identified the victim as Allie Nicole Barrow, 28.
The violent crime spree continued.
HPD said a METROLift driver was shot around 3:30 a.m. Monday at a gas station in the 2900 block of Quitman near the Eastex Freeway. A clerk heard the shots, then ran outside and found the injured bus driver, who was rushed to the hospital in critical condition.
Another victim was found dead at a Mattress One in the 4400 block of the North Freeway around 2:25 p.m. Monday. Investigators have identified the third murder victim as Edward Magana, 57. According to police, Rodriguez shot Magana and then left the store in the victim's car, a gray Nissan Sentra.
Magana's family has started a GoFundMe account to help cover funeral expense.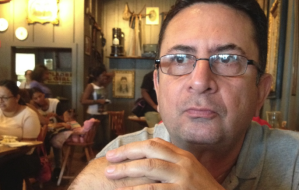 Gonzalez said he is confident they can connect the crimes.
"We just had sufficient information on each crime to have strong indications that he had been involved in each of them, but we're going to tighten those loose ends that we still have and make sure we're still connecting the dots so we'll have a little bit of time now to catch our breath and be able to work on it," Gonzalez said.
He offered his sympathies for the victims, and relief that Gonzalez was off the streets.
"On behalf of the Sheriff's Office and the Houston Police Department, we do wish condolences to the families of the victims impacted in all of this and we are just glad nobody else got hurt," the sheriff said.
Gonzalez said Rodriguez is definitely facing a charge for parole violation, and the exact charges for the other crimes will be released as the investigation continues.
If you've seen Jose Gilberto Rodriguez, age 46, DO NOT approach. Call 9-1-1 or HPD Homicide at 713-308-3600 #hounews pic.twitter.com/CDJqxTa6Zf

— Houston Police (@houstonpolice) July 16, 2018
Jose Gilberto Rodriguez is believed to be driving a dark gray 2017 Nissan Sentra with Texas license plate number KPD-2805. It's similar to the one pictured below. Call HPD Homicide at 713-308-3600 if you see it. #hounews pic.twitter.com/uOfsJjMTxj

— Houston Police (@houstonpolice) July 16, 2018