This is an archived article and the information in the article may be outdated. Please look at the time stamp on the story to see when it was last updated.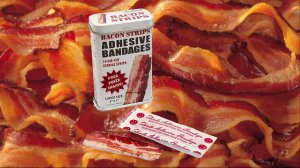 HOUSTON, TX – Father's Day is right around the corner and kids want to find the best way to honor thy father.
At Top Golf here in Houston, it's a Father's Day out for the whole family.
Not into swinging a club?
How about superman underwear for dad the hero, bacon shaped Band-Aids, bacon scented candles or soap. Pretty much anything bacon is a winner.
Or the couch potato cross trainer weight for the remote control, so plump pops can stay in shape. What about a t-shirt with built in bottle opener will get his 12 ounce curl work out started…genius!
Regardless the gift dad will love it because he loves you, the greatest gift of all.
Happy Father's Day!