This is an archived article and the information in the article may be outdated. Please look at the time stamp on the story to see when it was last updated.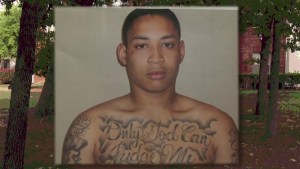 HOUSTON, TX – The plot thickens in a University of Houston robbery that happened over the weekend.
"This was not, and I repeat not, a stranger-on-stranger crime," said UH Police Chief Ceaser Moore.
No, it wasn't a random act of violence. Campus police say it was a drug deal gone wrong.
Campus police say earlier that day, James Manns (an 18-year-old high school student) bought drugs from UH student Samy Gharbaoui. Police say Manns later texted Gharbaoui for more drugs, but Gharbaoui said he couldn't seal the deal since he wasn't home.
That didn't stop Manns. Police say Manns went to Gharbaoui's apartment at UH and robbed his two roommates at gunpoint, along with three other accomplices.
Those accomplices are still on the run, but police nabbed both Manns and Gharbaoui.
Manns is facing aggravated robbery charges, with a second aggravated robbery charge pending. As for Gharbaoui, police found a safe at his apartment filled with drugs. It goes without saying: he's facing multiple drug charges.
His roommates learned one lesson that's not taught in the classroom: be careful who you share a lease with.