This is an archived article and the information in the article may be outdated. Please look at the time stamp on the story to see when it was last updated.
HOUSTON — Houston police need the public's help identifying possible suspects after a security guard was murdered in the Greenspoint area nearly two months ago.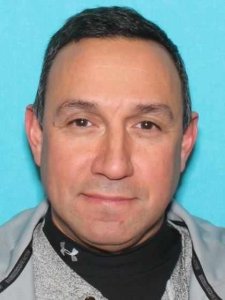 Robert Marquez was found shot to death in the 700 block of Rushcreek Drive on June 9.
Investigators said the victim was following a 2003 Ford Explorer because of suspected criminal activity. At some point, police said someone got out of the vehicle from the passenger side and shot Marquez.
The victim's family is also requesting help from the community in identifying those responsible.
Crime Stoppers will pay up to $5,000 for information leading to the charging or arrest of a suspect in this case. Information may be reported by calling 713-222-TIPS (8477), submitted online at www.crime-stoppers.org or through the Crime Stoppers mobile app. All tipsters remain anonymous