This is an archived article and the information in the article may be outdated. Please look at the time stamp on the story to see when it was last updated.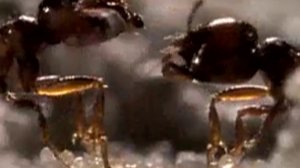 AUSTIN, TX – Researchers at the University of Texas at Austin are hoping to get a handle on those pesky fire ants.
The Texas Invasive Species Program, established at UT-Austin, was given a six-year $2.7 million grant from The Lee and Ramona Bass Foundation.
The money will go towards finding new approaches to counter the insects that have made their presence known in Texas.
Okay researchers, don't let us down because fire ants really bug us!