This is an archived article and the information in the article may be outdated. Please look at the time stamp on the story to see when it was last updated.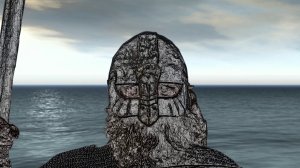 SCANDINAVIA – In order to pillage and conquer, the Vikings had to travel the seas. To do so, legend has it they used a magical sunstone. Well it turns out, the stone is real; the magic, not so much.
The rock is a type of transparent calcite crystal called 'Icelandic spar.' It would allow seafarers to determine the position of the sun when it was cloudy or even below the horizon. Neat trick huh?
Northern Vikings had to deal with fog and short days in the winter; which means the sun was often below the horizon so this device was important.
Here's how the sunstone works: when held to the sky, the stone will diffract light into two rays. To find the sun, the navigator just had to find the point where the two rays converge.
What's weird some migratory birds do this naturally, but they don't need a sunstone.