This is an archived article and the information in the article may be outdated. Please look at the time stamp on the story to see when it was last updated.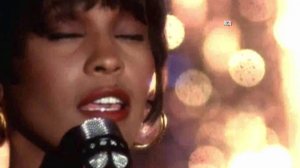 WESTFIELD, NJ – Whitney Houston's gravestone refers to the late singer as 'The Voice.'  It also pays tribute to her fans, with an inscription that reads: 'I will always love you.' That reference stems from one of Houston's most popular songs, written and originally recorded by Dolly Parton.
The teardrop-shaped headstone lies in Westfield, New Jersey. Houston was buried next to her father in 2012.Heart disease and cocaine led to her death.
She was just 48-years-old.