This is an archived article and the information in the article may be outdated. Please look at the time stamp on the story to see when it was last updated.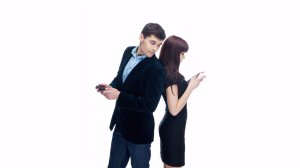 HOUSTON, TX – There's no doubt about it, social media is taking over the world.
What's interesting is how people are using it. Particularly how men and women use it differently. Researchers took a look at the social media habits of both sexes and what they found was intriguing. For example who uses social media the most? Men or women?
"I believe women use social media more," says Houstonian Bene Vincent.
No doubt there. 71% of women use social media compared to only 62% of men. Meaning that if you're using your online profile to find a relationship, guys, there are more women on the net that men. But who uses their social media to hook-up the most?
"I would say men would use it more,' says Jamel Thomas, 'because they have more courage behind the keyboard than they would have face-to-face."
Wrong. When it comes to using your Facebook and Instagram to find a little nookie, twice as many adult women admit they use their profiles to try and lure a mate than men. What might also surprise you is which gender is most guilty on on-line bullying.
Surprising as it may seem, 59% of on-line bullies are women.
"They're more likely to state it – to say it,' explains Natoya Butler. 'Whereas a man, they let things go a little quicker than we do."
Where do men take the lead? Career opportunities. 54% of men use their profiles to reach out to potential employers and make sales opportunities compared to only 46% of women. Meaning if you're a guy looking for a date or a new job, the social media world is your playground.