This is an archived article and the information in the article may be outdated. Please look at the time stamp on the story to see when it was last updated.
HOUSTON — A suspected DWI driver is out on bond after she was accused of assaulting constable deputies responding to a minor crash in the Willowbrook area over the weekend, according to the Harris County Pct. 4 Constable's Office.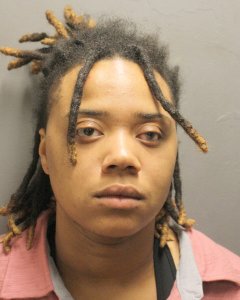 Deputies responded to the 17900 block of Tomball Parkway on Saturday. Investigators identified one of the drivers involved as Robbyn Frazier, 22, who reportedly showed several signs of intoxication.
Constable deputies attempted to detain the suspect, but she became physically combative. While attempting to secure her in the back seat of the patrol vehicle, she reportedly continued to resist by kicking and attempting to bite deputies and was able to head butt a deputy causing a laceration to his upper lip.
Frazier was booked into the Harris County Jail on DWI and assaulting a peace officer charges. Her total bond was set at $20,500 and she has since been released.