This is an archived article and the information in the article may be outdated. Please look at the time stamp on the story to see when it was last updated.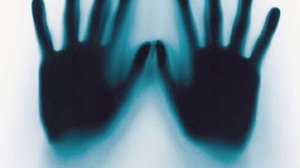 CLEVELAND, OH – The U.S. Attorney is calling it a case of modern-day slavery.
Four people in Ashland, Ohio are in custody, accused of holding a mentally disabled woman and her child captive for two years.
The suspects are 26-year-old Jordie Callahan, 33-year-old Daniel Brown, 31-year-old Jessica Hunt and a fourth unnamed suspect.
The four allegedly held the victims captive between May 2011 and October of 2012. Authorities say the group collected the woman's government benefits and beat her in order to get painkillers for themselves.
Investigators say the suspects forced the mother to hit her child and videotaped her doing it. They claimed they would show the video to the police if she ever left.
Police were tipped off that something wasn't right after the woman was arrested for trying to steal a candy bar and asked to be taken to jail. That launched a full investigation and raid at the Ashland home.
The woman and her child were removed from the house several months ago… they're recovering.
Sick stuff. It's hard to believe stories like this are real.