This is an archived article and the information in the article may be outdated. Please look at the time stamp on the story to see when it was last updated.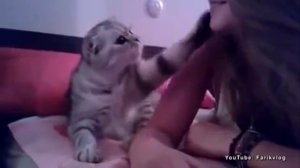 RUSSIA – Cats are known for being independent.
The most loving many owners can get out of their feline companion is a brush against the leg now and then — if they're lucky.
But not this kitty in Russia.
Watch as a cat begs for her owner to give her a kiss.