'A big talker, but he wasn't a gangster': Family of murdered teen warns about social media personas
This is an archived article and the information in the article may be outdated. Please look at the time stamp on the story to see when it was last updated.
HOUSTON —  The parents of De'Lindsey Dwayne Mack is speaking out in order to clear up misconceptions they feel have been made about their son and to warn other parents about the dangers of social media.
The 18-year-old was shot and killed outside of Lamar High School Nov. 13.
The Mack family spokesperson and pastor, Dr. D.Z. Cofield, said the couple was shocked when police said it was gang related.
"Anybody who knows and knew De'Lindsey would know him to be a big talker, but he was not a gangster," Cofield said.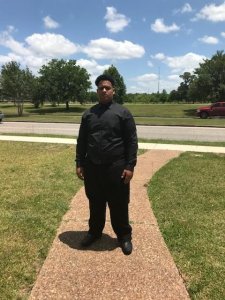 Cofield explained that De'Lindsey had an alternative persona on his Instagram page. His family did not discover the account until after his death. Cofield said the teen posted pictures of himself with money and guns. He would also often imply he was somehow involved in illegal activity.
"He presented himself to be something that anyone who knew him knew he was not," Cofield explained. "He was just a soft kid that wanted to be hard."
The victim's father, Dwight D. Mack, is now urging parents to pay attention to their kid's social media pages.
"If you don't get into your kids' social media pages, you'll be where I am. It's sad that someone can create a persona on social media to make someone hate them that bad," Mack said.
De'Lindsey Mack's funeral is scheduled for Tuesday at the Good Hope Missionary Baptist Church at 11 a.m. The service will be open to the public.
The Houston Police Department is still searching for three suspects involved in the teen's death. If you have any information, you are asked to call Crime Stoppers of Houston at 713-222-TIPS (8477).
To listen to a portion of the press conference, click on the video below.