This is an archived article and the information in the article may be outdated. Please look at the time stamp on the story to see when it was last updated.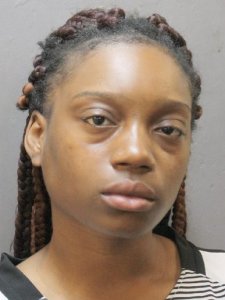 HARRIS COUNTY, Texas — Bond has been set at $15,000 for a teen accused of running over two people during an argument Sunday near the Westfield area, according to the Harris County Pct. 4 Constable's Office.
Ashley Ware, 19, is charged with aggravated assault.
The suspect an the victims were causing a disturbance in the 2400 block of Jonahs Way when witnesses claim Ware intentionally struck the other woman and then drove away.
Investigators said the teen was quickly captured a few miles away and brought back to the scene, where she was identified as the assailant by witnesses.
Ware was arrested and booked into the Harris County Jail.