This is an archived article and the information in the article may be outdated. Please look at the time stamp on the story to see when it was last updated.
MONTGOMERY COUNTY, Texas — Investigators uncovered three illegal gaming operations Tuesday after raiding three gas stations in the New Caney area, the Montgomery County Constable's Office Pct. 4 said.
Investigators said the group had operations at several gas stations including the Coleman's Citgo gas station at 25982 FM 1485 East; the Exxon gas station at 24712 FM 1485 East and the Bills 3G's Conoco gas station at 23550 FM 1485 East.
During the undercover investigation, officers were offered illegal narcotics to purchase. The constable's office has received numerous calls for disturbances, assaults, welfare checks and even robbery at the locations.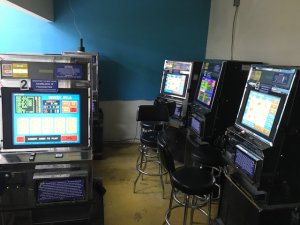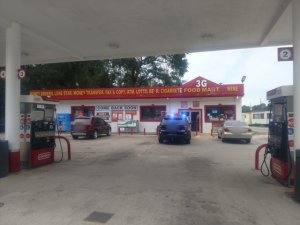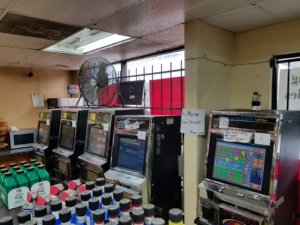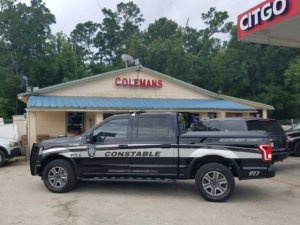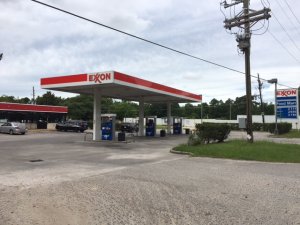 The constable's office said it learned cash payouts were being given at the gas stations, making the operation illegal.  Investigators said the locations had "8-liner" type gambling machines. Evidence from each machine was collected as well as the currency that was in each machine, all of which will be processed and used as the investigation continues, officers said.
During the raid, officers found a man wanted on an outstanding third degree felony warrant for assault of a family member/impede breath circulation. Jimmy Moon, 50, who was playing a game at the time, was arrested and charged.
There was no mention of any other suspects being arrested.
The office hopes shutting down the illegal gaming centers will have a trickle-down effect and decrease criminal activity in the area, officials said.
"We have received many complaints from citizens in reference to these types of places," Constable Kenneth "Rowdy" Hayden said. "These types of locations attract criminals, illegal activity and narcotics.  Whether we agree or not about gambling in Texas, it is still against the law and we are sworn to uphold the laws of the state."