This is an archived article and the information in the article may be outdated. Please look at the time stamp on the story to see when it was last updated.
ATASCOCITA, Texas— An illegal massage parlor operating inside a private Atascocita residence has been shut down and the homeowner arrested, the Harris County Pct. 4 Constable's Office said.
Nancy Camacho, 54, was taken into custody Wednesday at her home in the 7200 block of Lonesome Woods Trail. She is charged with operating a massage parlor without a license.
"This one is especially troubling due to its close proximity to Atascocita Middle School and the hours of operation coinciding with the kids walking to and from school in front of the residence," Constable Mark Herman said.
For several months, deputies investigated the home after the constable's office received numerous complaints about an unusual amount of traffic coming and going from the residence.
Clients allegedly gave written statements to undercover investigators that claimed a lot more than massages were happening at the residence. Investigators reportedly discovered several additional illicit activities were taking place including violation of the Harris County sexually oriented business regulations.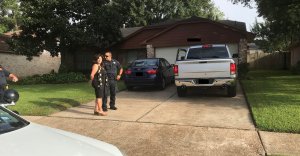 "We will not tolerate these types of activities in our neighborhoods and near our schools and will do all we can to ensure those who bring them in are punished to the full extent of the law," Herman said.
Camacho was booked into a the Harris County. Her bond is set at $1,000.