This is an archived article and the information in the article may be outdated. Please look at the time stamp on the story to see when it was last updated.
HARRIS COUNTY, Texas — The Harris County Constable's Office Pct. 5 is searching for two men accused of stealing several electronics from a phone store in the Cypress area. Investigators said the suspects are wanted for felony theft charges after being caught on video.
The suspects — posing as actual customers — stole cellphones and electronic tablets on Feb. 13 around 2 p.m. at a business in the 8900 block of Fry Road, according to the constable's office.
Constable deputies said the same suspects were involved in another felony theft at a different place of business located in the 3900 block of Fry Road.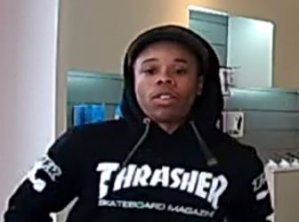 The first suspect is 18 to 25 years old, a little under 6 feet tall and weighs between 120 to 150 pounds. He was wearing a black hoodie. The second suspect is in his 20s, is slightly taller and weighs 180 to 250 pounds.
Crime Stoppers will pay up to $5,000 for information leading to the charging and/or arrest of the suspect in this case. Information may be reported by calling 713-222-TIPS (8477), submitted online at www.crime-stoppers.org or through the Crime Stoppers mobile app. All tipsters remain anonymous.
Read More Local Headlines:
Stay connected! Download the CW39 NewsFix app for iOS or Android devices and the CW39 Weather app for iOS or Android devices.