This is an archived article and the information in the article may be outdated. Please look at the time stamp on the story to see when it was last updated.
HOUSTON— A group of Youtube pranksters are facing criminal charges after posting a video of them impersonating Houston police officers.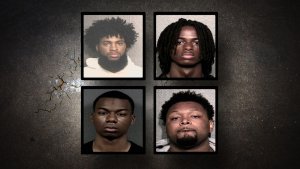 Christopher Sails, 22,  Nyyear Price, 21, Justin Denson, 20 and Devontay Sullivan were arrested Tuesday
after HPD learned of the video that was posted to Sails' and Nyyear's Youtube channels.
According to court documents, the video was filmed on Jun. 13 throughout the course of an afternoon.
The pranksters can be can be heard laughing and following drivers through neighborhoods and residential streets with fake police lights on top of their car.
At one point the group can be seen pulling over a security guard.
"I pulled you over cause you were speeding. I'm just playing, I'm just playing, it's a prank," one of the pranksters can be heard saying.
The men then proceeded to get back in the vehicle and followed another car, pulling it over. The video shows the pranksters exiting the vehicle and approaching a woman, before trying to convince her that they were undercover officers.
"We're undercover police officers. Here's my badge right here.  I'm a have to write you a ticket ma'am," the prankster said.
After pulling over a number of drivers, one man warned the pranksters that a police station was nearby and that they should leave the neighborhood.
"Y'all know there's a whole police station down the street; like right there. This is not the right area guys," the man could be heard saying.
Since being posted, the video has close to 200,000 views and over 8,000 likes —  possibly due to the huge following that Sails and Nyyear have on social media.
Sails alone has 1.5 million Instagram followers; Nyyear has 380,000 and Sullivan has 35,000.
Prior to the arrest, Sails was scheduled to host a concert on Jul. 7, at the Underground.
https://www.instagram.com/p/Bknb6VCF4uw/?taken-by=therealchrissailss
Sails posted a picture of his flyer on Jun. 30, with a caption that read, "Come out to my show July 7th if you in Houston! ❤ click the link in my bio to get your tickets!" Sullivan posted the same photo to his page on Jun. 26.
So, was the arrest a publicity stunt to promote the comedy show and concert?
Many believe so seeing that this wasn't the first time that Sails was thrust into the spotlight due to social media.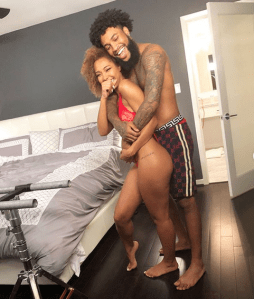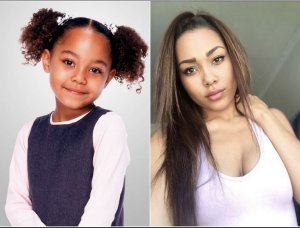 Sails made headlines back in March after posting a photo with his former girlfriend, "My Wife and Kids" actress, Parker Mckenna.
Sails became popular by posting Youtube videos with his former girlfriend, Queen Naaija, whom he had a public breakup with over allegedly cheating with McKenna. Sails and Naaija were criticized, accused of sharing the details of their breakup on Youtube to gain followers.