This is an archived article and the information in the article may be outdated. Please look at the time stamp on the story to see when it was last updated.
BA YTOWN, Texas— An 82-year-old man was found dead after firefighters responded to a home engulfed in flames Friday. The cause of the fire is still under investigation by the Baytown Fire Marshal's Office.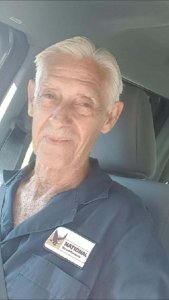 The victim has been identified as local resident Jimmy Tesar.
First responders were dispatched to the 1600 block of California Street at 2:30 a.m.
Firefighters forced into the home and found the homeowner's body on the floor near the door, according to officials.
"Our belief right now is he's gonna be the only one in the home," Baytown Police Department Lt. Steve Dorris said.
Arson and homicide investigators are on the scene trying to determine what caused the fire and what caused the homeowner's death.
"Our main concern is always whenever you have a deceased body inside the home, you know, did the fire cause the death— or was it the fire a result of something else?" Doris said.
According to BFD, the fire was so intense that the main structure along with several additions behind it suffered major damage. The home's structure was so weak it had to be stabilized before authorities could even go in to carry out their investigation.
Tesar was dropped off at his home about 9 p.m. by some family members, police said.
Now those family members are coming to grips with the loss of their loved one— and the search for answers.