This is an archived article and the information in the article may be outdated. Please look at the time stamp on the story to see when it was last updated.
HOUSTON — An execution date has been set for a Houston man who raped and murdered multiple women, according to the Harris County District Attorney's Office.
In May 1979, Danny Bible, 66, brutally raped and stabbed a Houston woman named Inez Deaton to death with an ice pick, authorities said. He is scheduled to be executed June 27, officials said Monday.
A judge signed the execution order requested by prosecutors and issued a death warrant to be delivered to the Texas Department of Criminal Justice.
At the time of her murder, Deaton, 20, was married and the mother of a 2-year-old girl. The victim was also best friends with Bible's cousin.
Authorities say Bible fled the state after murdering Deaton, but eventually returned.
Bible was also allegedly responsible for the 1983 rape and murder of Pam Hudgins and the double murder of Tracy Powers and her 4-month-old son, Justin.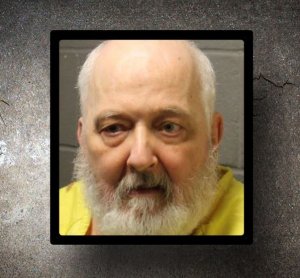 The suspect was caught and pleaded guilty to murdering Hudgins, and was sentenced to 25 years in prison. He was paroled in February 1992, and following his release, raped five young family members.
He was captured again in 1998 after the brutal attack and rape of another victim in Louisiana. During the interrogation for the incident, authorities say he confessed to Deaton's murder nearly two decades earlier.
A Harris County jury convicted Bible of capital murder in 2003 and sentenced him to death.
"Some criminals' actions are so heinous, they earn the label 'worst of the worst,'" Harris County District Attorney Kim Ogg said. "The jury who listened to the facts and saw the evidence of the crimes Danny Bible committed clearly reached that conclusion by sentencing him to death."
Read more local headlines
Stay connected! Download the CW39 NewsFix app for iOS or Android devices and the CW39 Weather app for iOS or Android devices.