This is an archived article and the information in the article may be outdated. Please look at the time stamp on the story to see when it was last updated.
HARRIS COUNTY, Texas — A Harris County Sheriff's Office deputy was arrested Thursday on three felony charges of possession of child pornography.
The officer has been identified as Deputy Donald Dehnert, 46.
Dehnert has since has been relieved of duty and is currently behind bars at the Harris County Jail.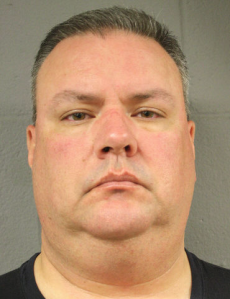 The suspect was taken into custody after members of a multi-agency investigative team executed a search warrant at his Kingwood home in the 3200 block of Beaver Glen.
The third-degree felony charges were accepted by the Harris County District Attorney's Office.
Dehnert joined the sheriff's office in 1992.
The investigating agencies included the Grand Prairie Police Department, U.S. Department of Homeland Security, Texas Rangers and the Harris County Sheriff's Office in partnership with the Houston Metro Internet Crimes Against Children Task Force.