This is an archived article and the information in the article may be outdated. Please look at the time stamp on the story to see when it was last updated.
HARRIS COUNTY, Texas — The man suspected in the shooting deaths of two people — including his estranged wife — at two separate locations was arrested early Friday after officers found him sleeping in a northeast Harris County park. The suspect is also accused of shooting and injuring a third victim, his wife's neighbor.
Considered armed and extremely dangerous, 53-year-old Russell Cormier evaded multiple law enforcement agencies for nearly five days before he was taken into custody at Gerber Park.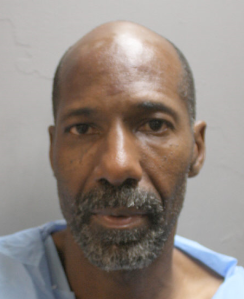 Cormier is accused of murdering Fannie McWhite, 61, at a home in the 12300 block of Greencanyon Drive around 6 a.m. on April 17. The victim was pronounced dead nearly 20 minutes later.
After the shooting, investigators said he jumped into a black Toyota Tacoma and drove to his trailer home in the 600 block of Shotwell Street. Once there, officers said Cormier grabbed a few of his belongings and then set his residence on fire.
Investigators said McWhite was wearing a shirt bearing the name of a trucking company in the 12210 block of Kindred Drive, where deputies responded to reports of a second shooting moments later.  At the business, officers said a 60-year-old man was shot as he arrived at work. Cormier allegedly fled, and the second victim was pronounced dead around 8:20 a.m.
The following Tuesday morning, officers said Cormier went to a man's home on Shortwell Street and confronted him. The suspect is accused of shooting the resident one time and then driving away. The third victim was taken to the hospital and is currently in stable condition.
Cormier switched to a black, late 2000 model Dodge Stratus with a missing driver-side hub in his last escape.
Hopefully, Cormier's capture will lead to an explanation as the Harris County Sheriff's Office and the Houston Police Department continue to investigate the three shootings.
In the meantime, Cormier has been charged with murder in the death of his wife.