This is an archived article and the information in the article may be outdated. Please look at the time stamp on the story to see when it was last updated.
HOUSTON – The Houston Fire Department has lost one of its bravest champions, and the nation will be remembering his commitment to service for many years to come. Captain  William "Iron Bill" Dowling died Tuesday from injuries sustained in a hotel fire that killed four of his comrades.
What has been called the deadliest day in the history of HFD is one many Houstonians will never forget.
A massive fire raged through the Southwest Inn on May 31, 2013 and Dowling and his crew rushed inside to battle the blaze. A roof collapsed, trapping several of the firefighters.
Four of them, Matthew Renaud, Robert Bebee, Robert Garber and Anne Sullivan, did not survive. Their leader, Dowling, was left severely injured. After spending nearly six months in the hospital he emerged, but his life would never be the same. The captain, who was known for his strength and courage, was left to depend on others for care after suffering brain damage and having both legs amputated. But with his same "Iron Bill" inner strength, Dowling and his family pushed forward until he succumbed to his injuries.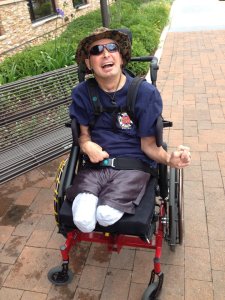 HFD released the following statement:
"The men and women of the Houston Fire Department mourn the loss Captain William 'Iron Bill' Dowling.  Captain William Dowling has died on Today, March 7, 2017.  Captain Dowling entered the Houston Fire Department 17 years ago, on March 21, 2000.  He retired on June 1, 2013 after suffering career ending and life altering injuries in the Southwest Inn fire on May 31, 2013, that killed four other Houston firefighters. The Southwest Inn fire is considered the deadliest day in Houston Fire Department history.  Captain Dowling passed away today due to complications of the injuries.  The incredible strength and bravery he showed as he and his family rebuilt his life – and theirs – after his injuries inspired us all.  Please keep the Dowling family and all of the men and women of our fire department in your prayers."
Mayor Sylvester Turner tweeted and released a statement in honor of the fallen hero.
My thoughts and prayers for the family, friends and Firefighters of Capt. Bill Dowling who was injured in the 2013 Southwest Inn Fire. st

— Sylvester Turner (@SylvesterTurner) March 8, 2017
I join the Houston Fire Department in mourning the loss of Captain William "Iron Bill" Dowling, who died today from complications suffered in the 2013 fire at the Southwest Inn that claimed the lives of four other Houston fire fighters. Captain Dowling left us on the day we were honoring our first responders at the Houston Rodeo. He was truly a hero whose service to the city will not be forgotten. I ask all Houstonians to pray for his family and friends," said Turner.
Terribly saddened to learn of the passing of Captain Bill Dowling. He was a true hero and inspiration. pic.twitter.com/9PJJP5oOSB

— JJ Watt (@JJWatt) March 8, 2017
Ha Fallecido el Capitán William Dowling , el Dpto. de Bomberos de Houston lamenta su pérdida y siempre lo recordará con respeto y cariño pic.twitter.com/7hDgkchd0Q

— Houston Fire Dept (@HoustonFire) March 8, 2017
The Houston Fire Department held a live press conference on Wednesday at city hall in honor of Dowling.