This is an archived article and the information in the article may be outdated. Please look at the time stamp on the story to see when it was last updated.
HOUSTON — The bond has been dramatically reduced for a man arrested after his allegedly drunken antics resulted in the suspect being kicked out of the Hyatt Regency Hotel in downtown Houston and weapons being found in his hotel room.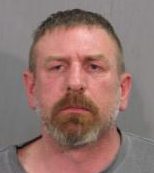 Russell Ziemba, 49, appeared in a Harris County court Jan. 2 and was originally given a $100,000 bond for allegedly assaulting a peace officer and $5,000 bond for trespassing charges.
On Friday, another judge reduced that bond to a collective $20,000. Ziemba is expected to post bail before next week, according to sources.
The stipulations of his bond include a banning from the Hyatt Regency, the confiscation of all his weapons and an ankle monitor. Alcoholic drinking will also be forbidden, and the suspect will be subjugated to random alcohol and drug testing.
Ziemba is a decorated U.S Army veteran and had been staying at the hotel for several days, an attorney said.
The Houston Police Department responded around 1:30 a.m. on New Year's Eve after hotel management requested a police escort for Ziemba, who prosecutors said had disturbed other guests, harassed hotel staff and refused to leave. Investigators said the suspect was found highly intoxicated and belligerent when officers arrived.
Situation from this morning at downtown hotel is contained. No specific threats to @HoustonTX. @houstonpolice will be heavily deployed throughout the city to include SWAT react teams. Proud of officers & Hyatt. As always be vigilant & report suspicious a activity to authorities.

— Chief Art Acevedo (@ArtAcevedo) December 31, 2017
Hyatt suspect interview concluded. Placed firearms in hotel room for safekeeping while. Based on limited amount of ammunition, interview & other investigative findings no unlawful intent found. Suspect has been booked & charged with assaulting Peace Officer & trespassing.

— Chief Art Acevedo (@ArtAcevedo) December 31, 2017
Prosecutors said Ziemba disregarded verbal commands from the arresting officers and had to be taken by force. Additional police were called to the hotel room. During the scuffle, Ziemba is accused of striking and injuring an officer's foot.
Inside the suspect's room officers allegedly found an AR-15 assault rife and shotgun, along with a .35 caliber magazine and shells. In court, it was mention that Ziemba is licensed to have the weapons and did not break the law by having the guns inside the hotel.
During the investigation, the suspect told police the weapons were in his room for 'safekeeping' and he had no intentions of using them. Investigators found no unlawful intent based on the limited amount of ammo and other investigative finds, HPD Police Chief Art Acevedo said.
The Hyatt Regency released the following statement:
"The safety and security of our guests and colleagues is our top priority, and we are fully cooperating with authorities on an ongoing investigation after an individual was taken into their custody this morning. Please be assured that heightened security measures are in place and will continue through the hotel's New Year's Eve celebration this evening. Further questions should be directed to law enforcement."
The $105,000 bond is a far cry from the $5,500 bail his attorney initially requested after attempting to argue the 15-year resident didn't present a flight risk. Ziemba will have an opportunity to contest his bond amounts during future court hearings.