This is an archived article and the information in the article may be outdated. Please look at the time stamp on the story to see when it was last updated.
HOUSTON — Houston police are searching for a woman accused of leaving her infant child at home alone for nearly three hours, according to investigators.
Olivia Johnson, 33, is charged with abandoning a child with intent to return.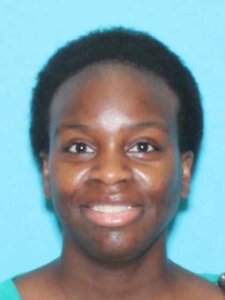 Police said Johnson left the infant alone at a residence in the 7300 block of Curry Road on Dec. 6, 2017. The child was allegedly left unattended from 7:46 a.m. until 10:30 a.m. before being found by a maintenance worker.
Johnson is 5 feet 2 inches tall, weighs 95 pounds and has brown eyes and black hair, police said. Johnson is believed to be homeless, but frequents the 7300 block of Curry Road.
Crime Stoppers will pay up to $5,000 for information leading to the charging and/or arrest of the suspect in this case. Information may be reported by calling 713-222-TIPS (8477), submitted online at www.crime-stoppers.org or through the Crime Stoppers mobile app. All tipsters remain anonymous.
If you have any information about this crime, or any other felony crime, please call Crime Stoppers of Houston. You never have to give your name or any other identification information.
Read More Local Headlines:
Stay connected! Download the CW39 NewsFix app for iOS or Android devices and the CW39 Weather app for iOS or Android devices.