This is an archived article and the information in the article may be outdated. Please look at the time stamp on the story to see when it was last updated.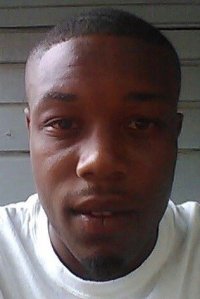 HOUSTON — Houston police are searching for a man accused of beating his girlfriend's 1-year-old son and then his mother when she confronted the suspect about the child injuries, according to investigators.
Kirklin Taylor, 26, is charged with injury to a child and domestic assault.
According to police, the suspect assaulted the toddler at a home in the 3300 block of Alice Street on Jan. 29 while the victim's mother was at work. The victim sustained injuries to the right side of her face as a result of the assault, officers said.
The suspect reportedly left the home on foot before police arrived. Investigators said it's possible he went to Shreveport, Louisiana.
The police department said Taylor is 6 feet 1 inches tall and weighs around 150 pounds. He has brown eyes and short black hair.
Crime Stoppers will pay up to $5,000 for information leading to the charging and/or arrest of the suspect in this case. Information may be reported by calling 713-222-TIPS (8477), submitted online at www.crime-stoppers.org or through the Crime Stoppers mobile app. All tipsters remain anonymous.
If you have any information about this crime, or any other felony crime, please call Crime Stoppers of Houston.
Read More Local Headlines:
Stay connected! Download the CW39 NewsFix app for iOS or Android devices and the CW39 Weather app for iOS or Android devices.