This is an archived article and the information in the article may be outdated. Please look at the time stamp on the story to see when it was last updated.
HOUSTON — Police are searching for a gunman who signaled for witnesses to 'be quiet' before fatally shooting his victim in the Third Ward, investigators said.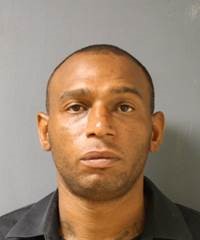 The Houston Police Department said the shooter's target, John London, was killed outside his vehicle on the 3400 block of Bremond Street in late October.
According to authorities, witnesses saw a masked gunman dressed in all black approaching London. When the shooter noticed he was being watched, officers said he raised a finger to his mouth, signaling the witnesses to hush. Just as London turned around, he was shot in the chest three times, investigators said.
London was taken to the hospital where he later died, officials said.
The victim's family is asking the community to help find the person responsible for his murder.
Anyone with information is asked to call 713-222-TIPS. Crime Stoppers is offering a reward of up to $5,000.