This is an archived article and the information in the article may be outdated. Please look at the time stamp on the story to see when it was last updated.
HOUSTON — Houston police are searching for a group of men in connection to a robbery and shooting in southwest Houston.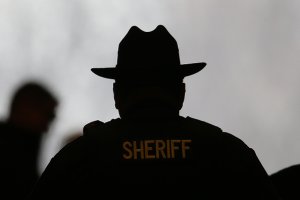 According to police, the men forced their way into an apartment in the 6000 block of Beverly Hill St. at Unity on Monday night.
"There were several men in an apartment when a group of men dressed in red made their way inside the residence, robbed them and shot one in the back. They took electronic items and ran," Lieutenant Larry Crowson, said
The victim was transported to a nearby hospital and is expected to survive.
Anyone with information is asked to call Crime Stoppers at 713-274-9100, 713-222-TIPS (8477) or submit online.