This is an archived article and the information in the article may be outdated. Please look at the time stamp on the story to see when it was last updated.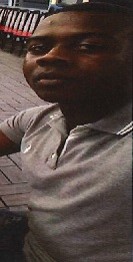 HOUSTON — Houston police are searching for a suspect — known only as "Bolt Suave" — months after a man disappeared from the Briar Meadow area, according to investigators.
Jared Chavis was last seen with the suspect in the 8800 block Westheimer Road around 10:39 p.m. on Jan. 12.
Investigators said Chavis was riding in the back seat of a black Ford Fusion driven by "Bolt Suave" when a verbal disagreement occurred and gunshots were fired.
According to police, witnesses said Chavis never exited the vehicle and has not been seen since.
Chavis' family is requesting the help of the community in locating him and any information on the suspect.
Crime Stoppers will pay up to $5,000 for information leading to the charging or arrest of the suspect in this case. Information may be reported by calling 713-222-TIPS (8477), submitted online at www.crime-stoppers.org or through the Crime Stoppers mobile app. All tipsters remain anonymous.