This is an archived article and the information in the article may be outdated. Please look at the time stamp on the story to see when it was last updated.
HOUSTON — Houston officers have arrested two local teens accused of shooting a 12-year-old boy in the abdomen over the weekend, according to the police department.
Sean Scott, 19, is facing two counts of aggravated assault with a deadly weapon. Damarvea Mikel, 18, is charged with aggravated assault and deadly conduct.
According to investigators, officers heard several gunshots while on patrol near the 12600 block of Ashford Meadows Drive around 1 a.m. Saturday. Moments later, police reportedly saw a blue Nissan with four people inside leaving the area at a high rate of speed. The officers conducted a traffic stop, resulting in all of the occupants being detained.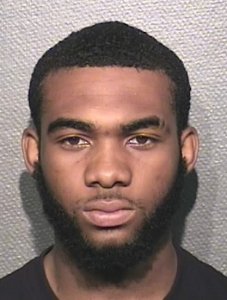 Officers also found a handgun and rifle while searching the car.
Investigators determined Scott and Mikel were involved in the shooting, and the suspects were brought into custody.
The victim was taken to the hospital in critical but stable condition.
Anyone with additional information in this case is urged to contact the HPD Homicide Division at 713-308-3600 or Crime Stoppers at 713-222-TIPS.