This is an archived article and the information in the article may be outdated. Please look at the time stamp on the story to see when it was last updated.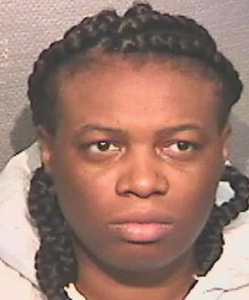 HOUSTON —A suspect has been charged in the case involving Shamali Flores, the newborn daughter of a woman who was found brutally stabbed at a Greenspoint area apartment Tuesday, according to Houston police.
An Amber Alert was issued for the 6-week-old a short time after the mother's gruesome murder was discovered, and after an extensive search, the baby was found at a southwest Houston apartment Wednesday night.
With Shamali now safe, police must now focus on who killed her mother.
[READ UPDATE: A sick act of desperation? Woman accused of murdering woman, abducting newborn recently had miscarriage]
[protected-iframe id="0e2020623d3a8e4590fd249d39a0bc77-40471470-105026151″ info="https://www.facebook.com/plugins/video.php?href=https%3A%2F%2Fwww.facebook.com%2Fcw39houston%2Fvideos%2F1686457081376415%2F&show_text=0&width=560″ width="560″ height="315″ frameborder="0″ style="border: none; overflow: hidden;" scrolling="no"]
UPDATE: A suspect has been arrested, will be charged in this investigation. We will update the public at a news briefing at 11 a.m. at HPD HQ. We'll broadcast the briefing on Periscope. #hounews https://t.co/iG4QiNOacD

— Houston Police (@houstonpolice) December 21, 2017
The body of Shamali's mother, Carolina Flores, was found around noon Tuesday at her apartment in the 100 block of Goodson Street in the Greenspoint area. She had been stabbed multiple times. Investigators believe Flores was killed sometime between 6:30 and 10:30 a.m. The baby was nowhere to be found.
Police initially believed Shamali was with her father, Thomas Bernardez,  and an Amber Alert was immediately issued, giving a description of the father's car. Bernardez was located in San Antonio Tuesday night, but his daughter was not with him. Investigators questioned him as a person of interest, but determined he was not involved.
"He was forthright and cooperative with investigators," HPD Chief Art Acevedo said at a press conference Wednesday.
Acevedo said the murder suspect likely was familiar with the family and the neighborhood, and said investigators were searching for a woman who was possibly pretending to be the child's mother.
"The individual who abducted Shamali may be a woman who has or will represent the child as her own and may even indicate the child was recently born," Acevedo said.
"Think about anyone who all of a sudden has a child that you weren't aware that they were pregnant. Also think about people that may have lost a child recently. That may be someone we may be interested in talking to," Acevedo said. "Give us a tip, we want to bring this child back to the family."
Acevedo then held up a photo of the slain mother saying that she and her family deserved justice and Shamali deserved to be back home with her family.
"In this holiday season and Christmas season, we think about what we are celebrating this weekend, you need to ask yourself what is required of us?" Acevedo pleaded with the community.
After Shamali was found, she was transported to a local hospital as a precaution to be examined by doctors, the Houston Police Department confirmed.
We're ecstatic Baby Shamali Flores was found by our dedicated @houstonpolice guardians. Excellence of our understaffed team is second to none. We look forward sharing more information later today. Although we mourn the loss of her mother Carolina, we celebrate her recovery. https://t.co/5w4I9Mj6tG

— Chief Art Acevedo (@ArtAcevedo) December 21, 2017
UPDATE: We are happy to report that baby Shamali Flores, 6 weeks old, was located early this morning in a southwest Houston apartment. She appears unharmed & is being checked at an area hospital as precaution. Investigation very active. More info to be released later this a.m.

— Houston Police (@houstonpolice) December 21, 2017
[WATCH: HPD holds press conference Tuesday in the disappearance of newborn]