This is an archived article and the information in the article may be outdated. Please look at the time stamp on the story to see when it was last updated.
HOUSTON – A woman is in custody after stealing a cop car and leading police on a short chase during a DWI arrest in west Houston Tuesday night.
Police say the incident happened around 11:50 p.m. when an HPD DWI unit pulled over a suspected drunk driver on Memorial at West Loop.
Officers say they were conducting inventory on the suspect's vehicle and in the process of completing paperwork when a woman who has been identified as Live God, 31, came from a nearby wooded area and jumped in the police car.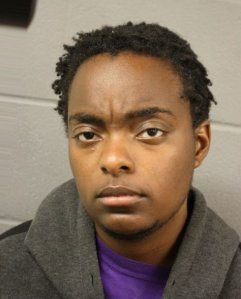 The woman took off with the suspect still in the back seat, according to HPD.
Officers were able to jump in another patrol car and chase the woman to Pine Hollow, where she eventually stopped.
Authorities say the woman was evaluated for a mental health crisis and has been charged with unauthorized use of a motor vehicle.
Police say the DWI suspect was unharmed during the incident, and more than likely unaware the car was stolen.