This is an archived article and the information in the article may be outdated. Please look at the time stamp on the story to see when it was last updated.
HUMBLE, Texas — A peace officer with the Humble Intermediate School District is facing ten counts of child pornography after he admitted to viewing sexually explicit photos and video of children during a job interview with Harris County Pct. 4.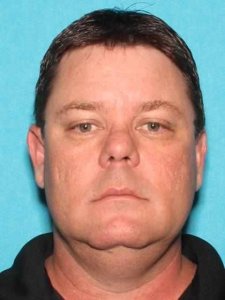 Jeffrey Clark applied for a position with Constable Mark Herman's office, but during his background check investigators noticed something was off.
"We got red flags when we were doing the polygraph interview that he was keeping information from us," Cpl. Cinthya Umanzor said. "That is when we investigated it and he admitted that he did have possession of videos and photography of child pornography."
Deputies searched Clark's home in the 14600 block of Logan Falls lane on Wednesday. There, they found a shocking amount of evidence.
"[It] resulted in the recovery of several electronic devices that obtained millions of child pornography and explicit videos," Umanzor said.
Humble ISD sent NewsFix the following statement on Clark's arrest.
An Humble ISD nighttime patrol officer has been charged with possession of child pornography. Nighttime patrol officers do not interact with students on a regular basis. He was hired in July 2015 and on August 2, 2017 he was placed on administrative leave pending the outcome of the investigation. Humble ISD will continue to work with Precinct 4 in this matter.
Clark remains out of custody, but that's not likely to last very long.
"He has been communicating with his attorney and we're hoping that he does turn himself in soon," Umanzor said. "But he's going to be in custody either way."
Precinct 4 is relieved to know that their strict interview procedures helped lead to charges against Clark, and didn't allow him to hit the streets as a member of their force. "That is why we do the thorough interviews before you can get hired on," Umanzor said. "Because we don't want people like that here."