This is an archived article and the information in the article may be outdated. Please look at the time stamp on the story to see when it was last updated.
LEAGUE CITY, Texas – League City police said they've found a body at the home of the ex-husband of a missing woman, Anne-Christine Johnson. Police were conducting a search warrant at the time. The medical examiner has yet to give a positive identification for the body found.
Anne-Christine Johnson, 32,  was last seen December in the 600 block of Chesterfield Lane, the League City Police Department said.
Police officers, Texas Equusearch and volunteers have been searching for the missing League City mother of two.
Johnson was a cocktail waitress at Legends in League City. Her family said she called out sick for work Dec. 7. When she didn't show up to meet her father for dinner the following day, he filed a missing person's report.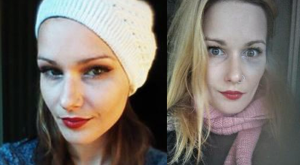 Johnson last posted photos of herself Dec. 8, just before 4:30 p.m. Her family said it looked like she has a black eye that she was trying to cover up.
Police have questioned Johnson's ex-husband, Shaun Hardy, twice. He was the last person reported to have seen her. He has been taken into custody and is being interviewed.