This is an archived article and the information in the article may be outdated. Please look at the time stamp on the story to see when it was last updated.
HOUSTON — Local police are searching for a possible gunman after a doctor with United Methodist Hospital was fatally shot while riding his bicycle Friday morning in the Texas Medical Center, according to the Houston Police Department.
Houston Methodist Hospital has identified the victim as Dr. Mark Hausknecht, 65. The victim was a prominent cardiologist and specialist at the DeBakey Heart & Vascular Center. He was a longtime Houston Methodist-affiliated physician with nearly four decades of medical experience, hospital officials said.
Hauskneckt was reportedly riding northbound on Main Street near Holcomb Boulevard on his way to work when another cyclist riding a light-colored bike pulled alongside him around 8:50 a.m. The alleged suspect fired at least twice, hitting the victim.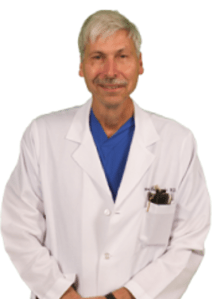 "We originally thought we had a suspect, but that turned out not to be true," HPD Asst. Chief T. Finner said. "We're actively searching for a suspect now."
The doctor was taken to Ben Taub General Hospital, where he was later pronounced dead.
Police said the suspect is a man in his 30s, about 5-foot-10 and a slender build. He was wearing a gray warm-up jacket with khaki shorts, a tan baseball cap and glasses at the time. He's also clean shaven.
The police department has requested anyone living in the area near Southgate Boulevard at Travis Street check their surveillance cameras between 8:40 a.m. and 9 a.m. Homicide detectives are also reviewing surveillance cameras in the area.
"The most important thing is we have to look out for each other. If you see something, say something," Finner said.
Former President George H.W. Bush released a statement on the death of the well-respected doctor, sending his condolences to Hausknecht's family, friends and colleagues.
Anyone with information should call Crime Stoppers of Houston at 713-222-TIPS (8477) or the Houston Police Department homicide division directly at 713-308-3600.
"Mark was a fantastic cardiologist and a good man," Bush said. "I will always be grateful for his exceptional, compassionate care. His family is in our prayers."
Statement by President @GeorgeHWBush on the tragic death of Houston cardiologist Dr. Mark Hausknecht. pic.twitter.com/Wl0g6IK3c5

— Jim McGrath (@jgm41) July 20, 2018
Houston Methodist Hospital officials released the following statement:
"[We're] very sorry to inform you that Dr. Mark Hausknecht (pronounced "House-Connect"), a cardiologist who was an important member of the Houston Methodist staff and the DeBakey Heart & Vascular Center, was tragically shot and killed this morning while riding his bicycle to work. Mark was a leader in the Houston Cardiovascular Associates and specialized in cardiovascular disease. He received his medical degree from Baylor College of Medicine and completed his residency and fellowship at The John Hopkins Hospital. He is a longtime Houston Methodist-affiliated physician and has been in practice for almost four decades.

His patients appreciated his kind bedside manner and the extra time he took to answer their questions and fully explain their condition and treatment. We will all miss seeing Mark in the hallways and seeing patients in the cath lab and CCU, where he was known as a compassionate physician with a phenomenal bed side manner. Our employees who worked with him said patients were so proud to call him their doctor.

Not only was he revered by his patients but Mark was highly regarded among his peers and colleagues. He was recently recognized as a Super Doctor, a listing of outstanding doctors who have attained a high degree of peer recognition or professional achievement.

We wish Mark's family and friends peace and prayers as they cope with their loss."
Administrators at Memorial Hermann hospital, where Hausknecht also serviced patients, released the following statement:
"Memorial Hermann is deeply saddened by the tragic loss of Dr. Mark Hausknecht. Dr. Hausknecht was a talented, compassionate physician who provided excellent care to our patients, and he was a cherished friend to so many within the close-knit medical community that is the Texas Medical Center. During this difficult time, our thoughts and heartfelt condolences are with Dr. Hausknecht's loved ones, his patients and his colleagues."
UPDATE on this morning's fatal shooting at 6600 Main Street: pic.twitter.com/Srgvcss4rW

— Houston Police (@houstonpolice) July 20, 2018
— Houston Police (@houstonpolice) July 20, 2018