This is an archived article and the information in the article may be outdated. Please look at the time stamp on the story to see when it was last updated.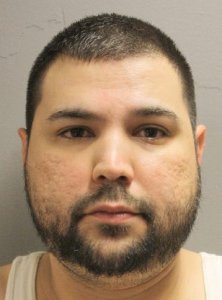 HOUSTON — A local man is accused of hitting a teen's bicycle with his vehicle in north Houston.
Danny Francisco Perales, 37, is charged with aggravated assault with a deadly weapon.
On Sunday, constable deputies responded to a neighborhood cul-de-sac in the 6600 block of Autumn Sunset Drive.
Investigators said the victim was sitting on his bicycle when he noticed a vehicle speeding towards him. The suspect reportedly slowed down and then intentionally veered toward the victim, using his car to strike the bicycle.
Constable deputies later found Perales and took the suspect into custody without incident.
The victim was shaken up but not injured.
Perales was booked into the Harris County jail, where did not receive bond.