This is an archived article and the information in the article may be outdated. Please look at the time stamp on the story to see when it was last updated.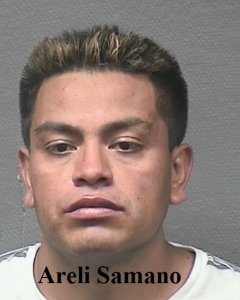 HOUSTON — An arrest warrant has been issued for a man accused of offering a 14-year-old girl cash and drugs in exchange for sex, the Harris County Constable's Office Pct. 4 announced Friday.
Areli Barcenas Samano, 32, is charged with online solicitation of a minor and non-public prostitution.
Investigators said the suspect, over a two month period, communicated with the juvenile in a sexually explicit manner and invited her to consume drugs with him.  According to HCCO High Tech Crimes Division, the investigation also revealed Samano offered the child money to perform sexual acts.
Anyone with information related to the suspect's whereabouts should call the constable's office at 281-376-3472.