This is an archived article and the information in the article may be outdated. Please look at the time stamp on the story to see when it was last updated.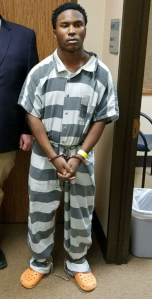 SPRING, Texas — The nightmare is over, but the situation still hits high on the creepiness meter.
Terrell Morgan allegedly wandered the home of a Spring woman as she and her small child slept not just once — but twice during the holidays!
Morgan was arrested Wednesday at the Portfolio Shopping Center and charged with burglary of a habitation.
On New Year's Day, the Montgomery County Sheriff's Office dispatched officers to a home on Paladera Place Court. Investigators said the homeowner was reviewing security footage when she saw a suspicious man wandering around her house.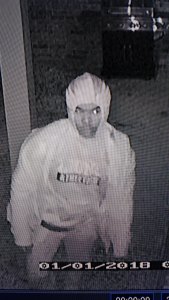 Deputies said video shows Morgan standing outside the victim's residence for about an hour before entering through an unlocked window on the side of the house. Once inside, the suspect is seen entering all rooms of the house, including the bedroom where the homeowner and her 7-year-old daughter were sleeping.
According to investigators, Morgan also broke into the woman's home on Nov. 24, 2017. He stole several items and left behind a pair of underwear that contained bodily fluid, deputies said.
The sheriff's office released footage from the second break-in to the public on Tuesday, allowing a Facebook user to identify Morgan as the suspect. Investigators soon learned the suspect had previously been arrested for drug possession and were able to match his fingerprints with those found inside the victim's home.
While searching for Morgan, deputies raided the suspect's home in the 31700 block of Chapel Rock Lane, which is walking distance from the victim's house. Inside Morgan's home, investigators found more evidence connecting him to the break-ins.
The suspect is being held at the Montgomery County Jail. His bond is set at $250,000.