This is an archived article and the information in the article may be outdated. Please look at the time stamp on the story to see when it was last updated.
HOUSTON — The search has ended for an autistic man reported missing more than a week ago from the Sharpstown area, Texas Equuseach officials announced Monday.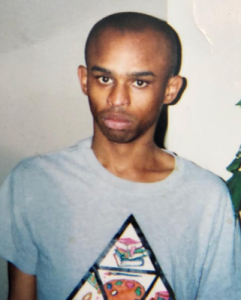 Kevin Woods, 33, was found safe and in fair medical condition. He's already been reunited with his family members.
A local resident found Woods lying outside the restaurant and immediately reached out to the search organization, according to officials.
"Thank you to everyone that had put Kevin's disappearance bulletin on your newscast and website. It might have prevented a tragic outcome," officials said in a statement.
Previous Story
Houston police are searching for a man suffering from autism after the resident was reported missing Monday from the Sharpstown area.
Kevin Woods, 33, was last seen Sunday in the 7600 block of Clarewood.
Woods is 5 feet 3 inches tall and weighs about 115 pounds. He was wearing a long sleeve button-down shirt and black slacks.
Anyone with information should contact the Houston Police Department Missing Persons Unit at 832-394-1840.